Eric Sage is an internationally touring country rock singer, recording artist, model, author, and TV host.

Stream the new single "American Way" now.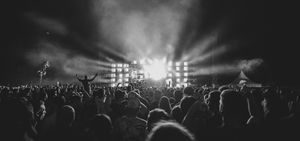 The live show is an authentic and organic experience. Eric's showmanship, vocal ability, and musical talent is electrifying. From country to rock 'n' roll to heart-felt ballads, the audience goes on a journey together with Eric, that they won't forget.